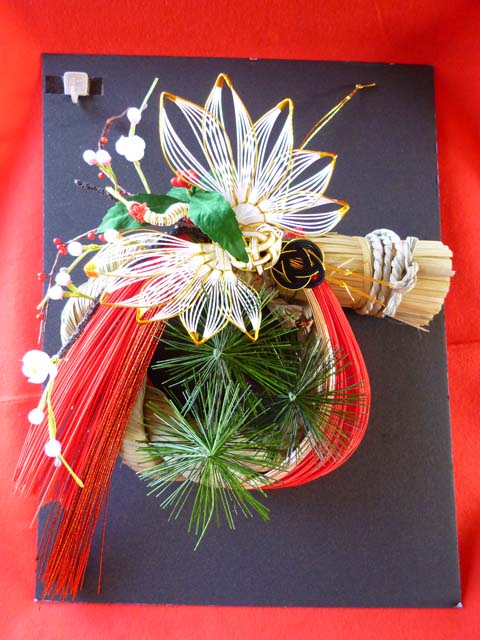 The Japanese traditional new year decoration is formed by straw, special cord and other formed together, and it's said that it wash old unclean things and welcome new god who protects the family for whole coming year. We would recommend you to put it on the entrance or in your room.
With the attached hook, you can put it on the door or wall easily. Also with the beautiful black case, you can give it to some one for present!
Please look at this beautiful decoration item and others in our online store under the stationery category  😛

If the eBay link is dead and you have questions about the item, please contact me HERE.
This is JAPAN Style!