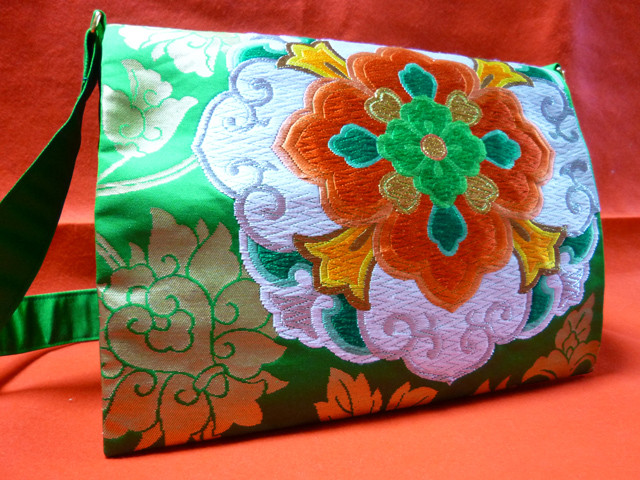 This is a bag made of a obi belt for Japanese kimono outfit.
It comes with an extra small bag which can be put inside the bag to store small items.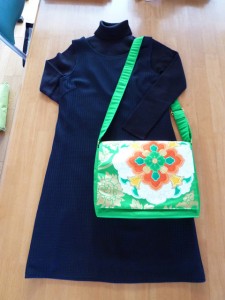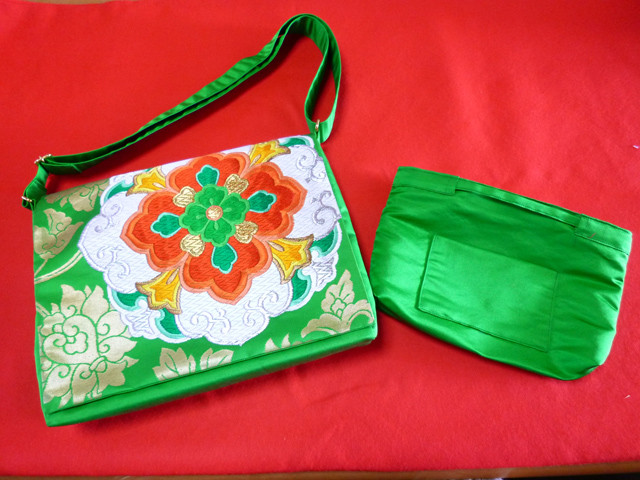 Please look at this beautiful bag and others in our online store under the stationery category  😛

If the eBay link is dead and you have questions about the item, please contact me HERE.
This is JAPAN Style!