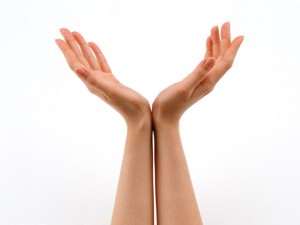 This is a weekly headline round-up of the posts titled [Japan after Quake] on our Facebook page.
[Dec. 12] 9 month since the disaster. Memorial service held in Miyagi. 1,880 people in the prefecture still missing…
http://news.tbs.co.jp/newsi_sp/shinsai2011/tbs_newseye4899753.html
A memorial stone was erected on Fukanuma Coast, and 500 people attended the service and prayed.
[Dec. 13] Google shows tsunami-struck Japan through Street View.
http://www.siliconrepublic.com/new-media/item/24973-google-shows-tsunami-struck/
Google has delivered on a promise to capture in 360-degree panoramic views the areas affected by the earthquake and tsunami in Japan. Street View teams roamed across 44,000 kilometres to capture the images.
[Dec. 14] Creating art from Japan's tsunami debris.
http://www.channelnewsasia.com/stories/featurenews/view/1171018/1/.html
Art is often used as a form of therapy to overcome painful experiences, and an exhibition in Japan that involves the March 11 disasters has turned sorrow into joy.
[Dec. 15]  Tourists heading back to Japan post-tsunami.
http://www.news.com.au/travel/news/tourists-heading-back-to-japan-post-tsunami/story-e6frfq80-1226222855611
While the number of overseas tourists travelling to Japan in 2011 is expected to be 25 per cent lower than last year, international tourist arrivals are forecast to recover by early 2012.
[Dec. 16] Barcelona stars meet tsunami survivors.
http://edition.cnn.com/2011/12/13/sport/football/football-barcelona-club-world/index.html
Spanish and European champions Barcelona took a break from their preparations for the FIFA Club World Cup semifinals by meeting children displaced by Japan's devastating tsunami.
[Dec. 17] Japan tsunami debris cruise attracts travelers to ocean garbage patch.
http://news.nationalgeographic.com/news/travelnews/2011/12/111215-tsunami-debris-field-travel-science/
Since the 3.11 tsunami, scientists have been tracking and monitoring the wreckage floating at sea. And now they're inviting the public along for the ride, for a price.
[Dec. 18] 40 small temporary stores open at school ground. Iwate pref.
http://sankei.jp.msn.com/life/photos/111217/trd11121718170008-p1.htm
The temporary shopping street consists of three 2-storey buildings and three one-storey buildings. The school was damaged by tsunami and has not been used after March 11.
This is JAPAN Style!