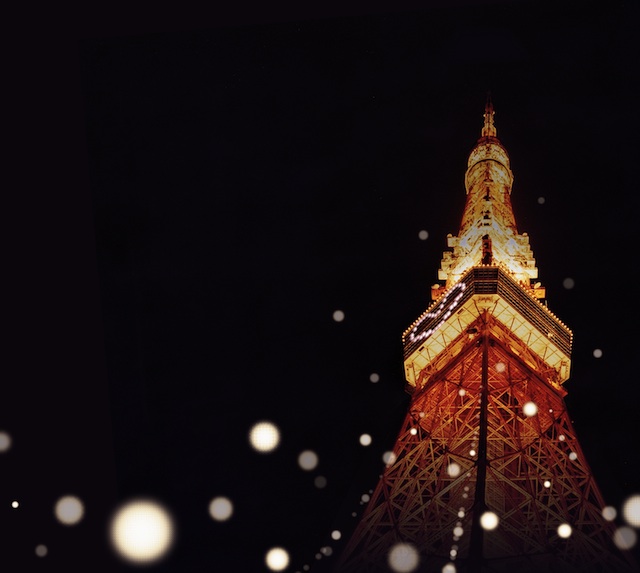 There is a happy legend claiming that if two lovers are watching the moment Tokyo Tower turns off the lights at 0:00, they will be granted eternal love. And many couples visit there every night to ensure that eternal love. Playing on this legend, Tokyo Tower  holds a seasonal event called "Christmas Light-Down Story" from Dec.1st to the 25th.
To share this romantic moment with more happy couples, the tower's lights are turned off earlier at 19:30 and on again at 20:00. And during this 30 minute window, you can enjoy the special lovely illumination on the tower with joyful Christmas songs. When eight lines of small flashing lights reach the observatory deck, a heart-shaped illumination appears there! (See the photo above.)
How romantic! And at 20:00, the tower goes back to its regular appearance with normal orange lights.
If you are looking for a lovely time on Christmas Eve, visiting Tokyo Tower must be a perfect choice 😉
Source: Tokyo Tower Website
This is JAPAN Style!