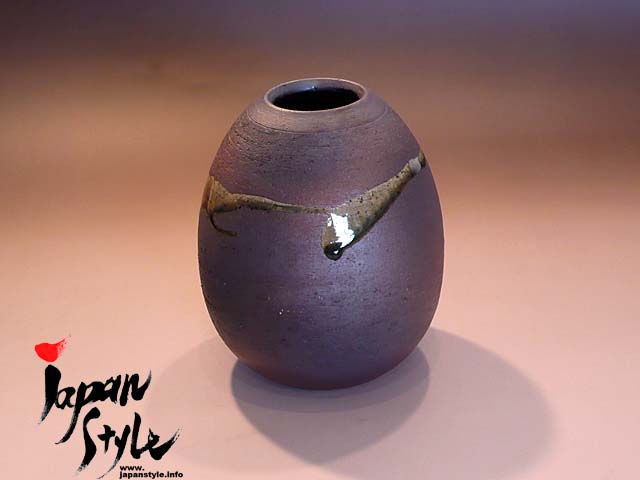 This is a Japanese traditional Shigaraki ware vase.
Shigaraki ware is pottery and stoneware. It's made in Kouka area in Shiga Prefecture. Shigaraki ware is famous for raccoon statue. It is considered as a bringer of good luck, and often seen in front of businesses.
Shigaraki ware is one of "Nihon Rokkoyou" (The Six Japanese Traditional Kilns), which are the representative kilns that have lasted since the middle ages.
The history of Shigaraki ware starts early 8th century, when they made roof tiles for the Imperial Palace. In mid-16 century, simplified tea ceremony, "Wabi-cha" became popular. People used Shigaraki ware as tea cups, so that the ware became well known in whole country.
Made in JAPAN!
This is JAPAN Style!

If the eBay link is dead and you have questions about the item, please contact me here.

You should follow me on Twitter.