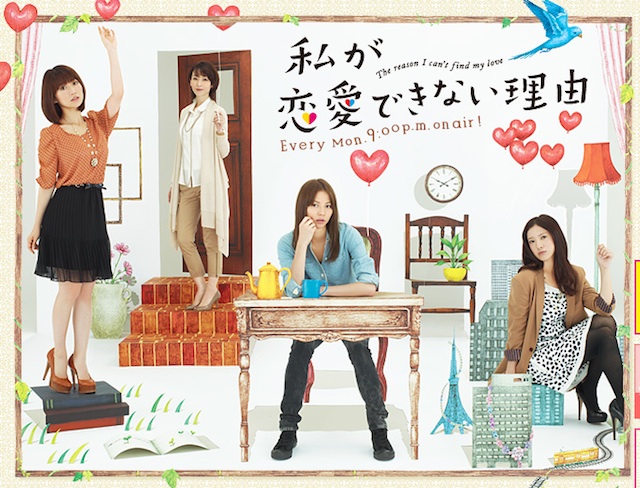 Nowadays in Japan, various surveys report that more than half of single women between the ages of 20 and 30 don't have steady boyfriends. Recently, young women seem to have a difficult time finding Mr. Right in Japan. And at the same time, it is said that the number of women who actively avoid having a steady boyfriend is increasing. The reasons vary. Some women say, "I don't want to be hurt", and some say "it's tiresome"…
This fall season's popular TV drama titled "Watashi ga renai dekinai riyu" (The reasons why I can't find love) describes three typical Japanese women and their simultaneous desire for and avoidance of romantic connections.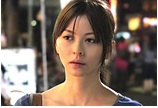 [Type 1: Emi Fujii played by Karina]
This type of woman tries to hide her weakness in a tomboyish demeanor, so men treat her like just a friend. Look around you. Many women who spend a lot of time alone belong to this type. But why? One reason is that men have negative and misunderstood first impressions such as "she might not be interested in love", or "she looks strong enough even alone". However, there are also women who are not especially feminine but  always have a steady boyfriend. Those women can balance both manly and womanly aspects naturally and skillfully. If you belong to this type 1, just showing a womanly cute smile and glance might change your outward impression 😉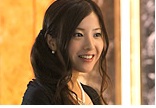 [Type 2: Saki Ogura played by Yuriko Yoshitaka]
This type of woman has a strong sense of pride and can't fall in serious love. They try to always be superior to boyfriends and are very afraid of getting hurt in the relationship. They have a lot of opportunities to meet men and have casual dates. Their lives seem flowery, but actually it is difficult for this type of women to sustain steady relationships. However, once they find someone real, they become very single-minded. If you belong to this type 2, forget your selection standards such as "it might be easy to win this man's heart", or "this man would make many efforts to please me" etc. and be honest with yourself!

 [Type 3: Mako Hanzawa played by Yuko Oshima (AKB48)]
This type of woman who is overly pure, surrenders too much love, and seems too dependent, ends up annoying or driving away boyfriends. Men are instinctually hunters. They enjoy the chase.  So being excessively compliant causes their motivation vanish. If you are in this type 3, you need to surpress the desire to give too much too soon, or find something you can be absorbed in other than loving someone.
These are kind of real love situations for young Japanese women. How about in your country? Are women in your country more active and positive when it comes to love? 😉
Source: Cafe Googirl, Fuji Television Network
This is JAPAN Style!