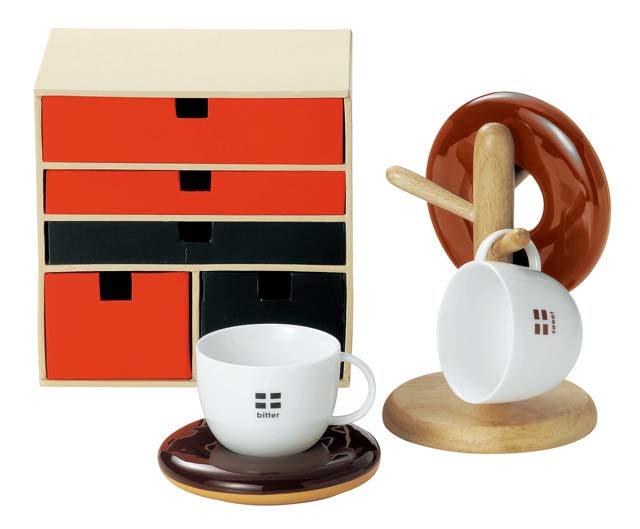 This is Japanese brand TOIN's coffee cups and saucer, set of 2. The saucer is designed like a yummy donuts.
The set comes with a wooden stand and a cute paper box (see photo).  Ideal item for gifts!
Very Kawaii!
This is JAPAN Style!

If the eBay link is dead and you have questions about the item, please contact me here.

You should follow me on Twitter.