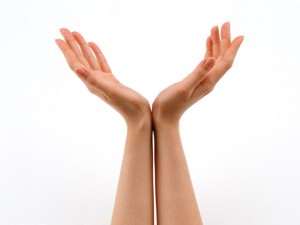 This is a weekly headline round-up of the posts titled [Japan after Quake] on our Facebook page.
[Sep. 19] On a mission of gratitude for the aid to 3.11 victims, 6 Japanese swimmers make it to Taiwan.
http://focustaiwan.tw/ShowNews/WebNews_Detail.aspx?Type=aALL&ID=201109190024
Six Japanese swimmers completed a 150-kilometer relay across the West Pacific Monday and shared their country's gratitude for Taiwan's aid to victims of the massive earthquake and tsunami that and crippled Japan on 3.11
[Sep. 20] Fukushima-made firework show canceled due to citizens' radiation fear. Aichi pref.
http://mdn.mainichi.jp/mdnnews/news/20110920p2g00m0dm006000c.html
Nisshin Mayor Kozo Hagino said the decision was "regrettable," while the producer was displeased saying it prepared the fireworks to encourage those who evacuated to Aichi from areas affected by the nuclear crisis at the Fukushima Daiichi power plant.
[Sep. 21] Tsunami survivors prepare to reopen noodle restaurant.
http://www.guardian.co.uk/world/2011/sep/21/japan-tsunami-survivors-noodle-restaurant
Here's hoping that more people have an optimistic view and keep going forward like those in this article.
[Sep. 22] What Ever Happened to… Disaster Stricken Japan.
http://www.themontclarion.org/archives/3738829
This article says, "unfortunately, Japan will not recover for years, and the homes and jobs of many Japanese will remain in question all the while."  It may take time to do so completely, but I think Japan is recovering steadily.
[Sep. 23] Tohoku bullet trains return to original pre 3.11. time table.
http://www.youtube.com/watch?v=UACh77KqvL8
This is of course good news, but on the other hand we should not forget there are still many routes having no prospect of recovery.
[Sep. 24] Japanese tsunami survivors use lookalike dolls to help mourn dead.
http://www.telegraph.co.uk/news/worldnews/asia/japan/8783419/Japanese-tsunami-survivors-use-lookalike-dolls-to-help-mourn-dead.html
Dolls resembling people who died in the March 11 earthquake and tsunami disasters in Japan are helping survivors mourn the loss of their loved ones.
[Sep. 25] Sendai Airport restoration. Regular international flights finally restart.
http://www.youtube.com/watch?v=MOcgrGAvLBI
Number of the flights is still less than pre 3.11, but still this is a very good news!
This is JAPAN Style!