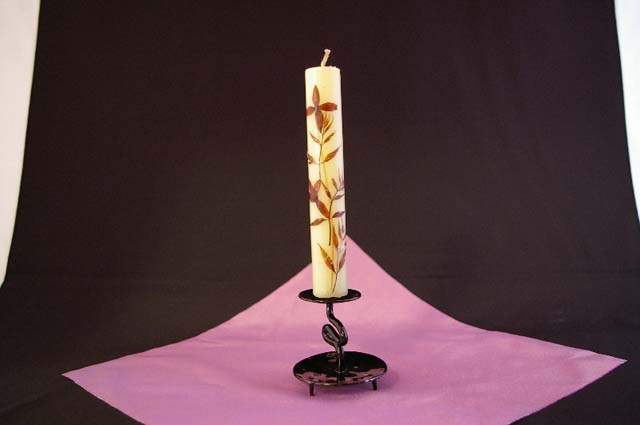 Do you ever get bored of those dull typical candle holders? Want to find a piece of furniture to complete your home? Studio RYU (located in Shizukuishi), a Japanese iron jewelry and accessories company, has recently come out with a new chic candle holder.
The holder is made from iron and finished with a layer of lacquer to give the holder a shiny top. The candle holder is crafted by professional blacksmiths in Japan. This candle holder is not only a candle holder, but it can also be converted into a pen stand (The pen is included with the holder).
Below is a video made by the producer of this product, showing the method of creating iron works. The process is very beautiful, so please take a look if you have the time!
A perfect piece of furniture to brighten up your home or to add some style to your office desk, the Japanese style iron candle holder is now available in our ebay store!
Don't miss out on your chance to purchase this beautiful piece of art!

If the eBay link is dead and you have questions about the item, please contact me HERE.
This is JAPAN Style!