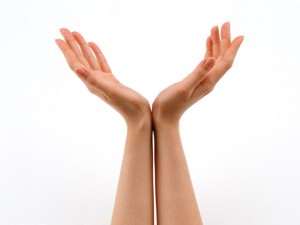 This is a weekly headline round-up of the posts titled [Japan after Quake] on our Facebook page.
[May 21] Tohoku tourism halfway to full recovery
http://www.yomiuri.co.jp/dy/national/T120518004547.htm
Tourism businesses in the disaster-hit areas face the need to urgently complete preparations for hosting tourists since the inflow of people will aid reconstruction.
[May 22] Stress shrank brain area of Japan tsunami survivors
http://medicalxpress.com/news/2012-05-stress-shrank-brain-area-japan.html
Emotional stress caused by last year's tsunami caused a part of some survivors' brains to shrink, according to scientists in Japan who grasped a unique chance to study the neurological effects of trauma.
[May 23] Quake main challenge for tower
http://www.yomiuri.co.jp/dy/national/T120522004756.htm
Shigeaki Tabuchi, 58, director of Obayashi Corp.'s construction site, was working at a 350-meter-high observation deck when the quake struck and shook the tower for several minutes…
[May 25] Cherry tree that gave hope to tsunami-hit town felled
http://mainichi.jp/english/english/newsselect/news/20120517p2a00m0na016000c.html
A cherry tree that gave hope to a community here recovering from the March 2011 Great East Japan Earthquake and tsunami has been felled to be converted into a bench and various ornaments.
[May 26]  Deep-sea drilling vessel collects rock samples near 2011 quake epicenter
http://mainichi.jp/english/english/newsselect/news/20120526p2g00m0dm022000c.html
It was the first time rock samples have been collected from below the seabed at a boundary of two plates in Japan Trench far off the country's northeastern region.
[May 27] Does Japanese tsunami debris threaten ocean life?
http://www.thestar.com/news/world/article/1192393–does-japanese-tsunami-debris-threaten-ocean-life
The Japanese environment ministry believes roughly 5 million tonnes of tsunami debris washed out of Japan following the March 11, 2011, tsunami brought on by the magnitude-9.0 earthquake… While 70 per cent of the debris sank to the ocean's floor, an estimated 1.5 million tonnes washed out into the open ocean.