Though I have no idea how many medical service professionals are reading this blog now, this time I would like to introduce a medical scrub which has been released in Japan.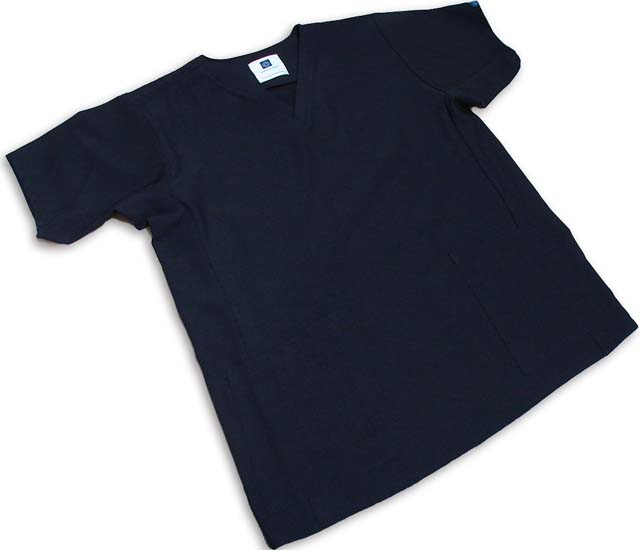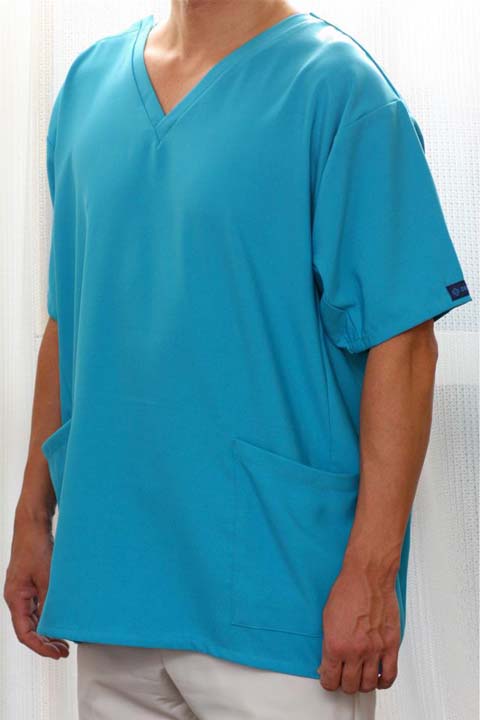 This fine quality item has been reflected voices in actual medical practice, and has the following features.
1. High quality of material, easy to move, and greater water repellency
2. Cables of surgical loupe or lights can be bundled in the back ring on the back.
3. Easy to wear or take off with wide open shoulder with some hook buttons
4. The pockets are on both sides of hips not to touch the face of a patient during treatment. Double structure of inside pocket makes easy to organize small items such as pens or cellphones.
I would like to show you these descriptions above graphically as below.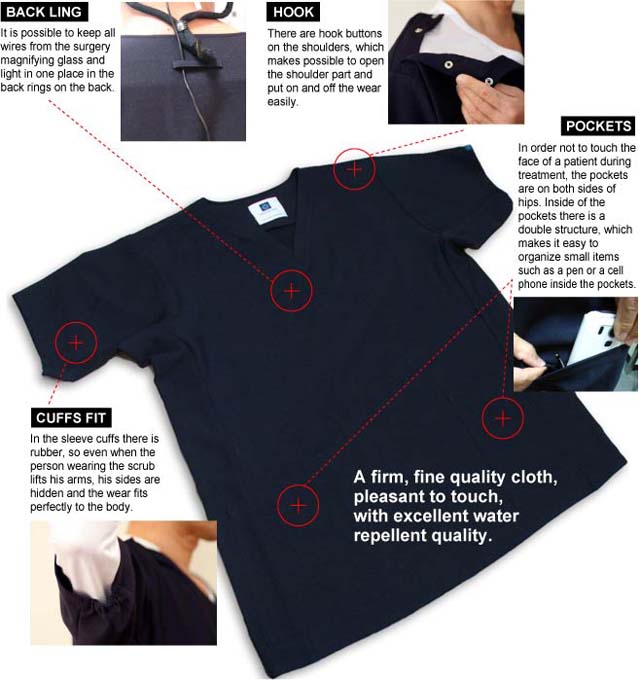 It's sold by a company in Sendai city, Miyagi prefecture, where has been suffered from heavy damage at the Great Earthquake in March 2011.
Even two years after,  it is difficult for the damaged parts to restore and many people cannot get back to their normal daily lives.
This scrub was created from the hope of those, who were saddened by the loss of their beloved ones and now are trying hard to restore their lives and those, who love Japan and we also wished to make a scrub that would make those people happy.
Size: SS, S, M, L, LL, 3L, 4L
Color: Navy and light blue (both colors are available for men and women)
We really would like to recommend this item to personnels especially in medical services。
Once you wear it, you will surely understand the quality of this scrub.
This is now available at our ebay store, please refer to it for more details.
Large quantity orders are also welcome!

If the eBay link is dead and you have questions about the item, please contact me HERE.