13 hours after 8.8 magnitude quake struck northeast Japan, 6.6 magnitude quake hit north Nagano prefecture in central Japan. There have been some aftershocks in Tokyo area too.
At the present, tsunami warning is out for all coasts in Japan. Large fire seemed to break out in different regions. According to Police of Japan, bout 700 hundreds people are missing now.
Google opened "Person Finder: 2011 Japan Earthquake," which you helps to find someone you can't contact with, or leave information about someone. It is available in Japanese, English, Korean, and Chinese.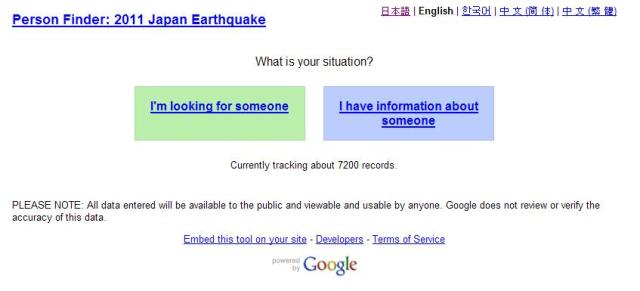 On Google Map, you can see evacuation sites in Tokyo area. The places open for evacuees are universities, public halls, temples, hotels, schools and so on. The Google Map evacuation sites are only shown in Japanese.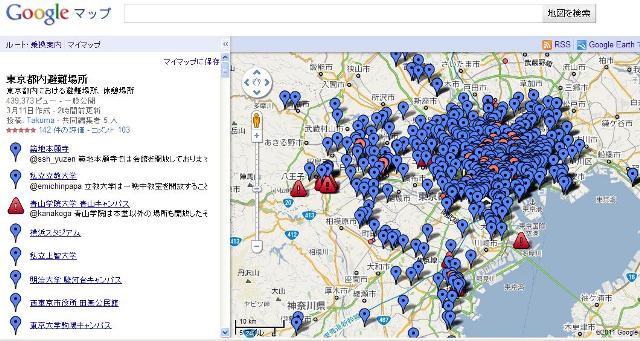 Japanese TV stations are now broadcasting news online. You can watch live news on USTREAM and Niconico douga (you don't need account to watch the following news).
USTREAM: TBS Official Channel
http://www.ustream.tv/channel/tbstv
Niconico Douga: NHK
http://live.nicovideo.jp/watch/lv43018790
Niconico Douga: Fuji TV
http://live.nicovideo.jp/watch/lv43019860
Stay Safe!