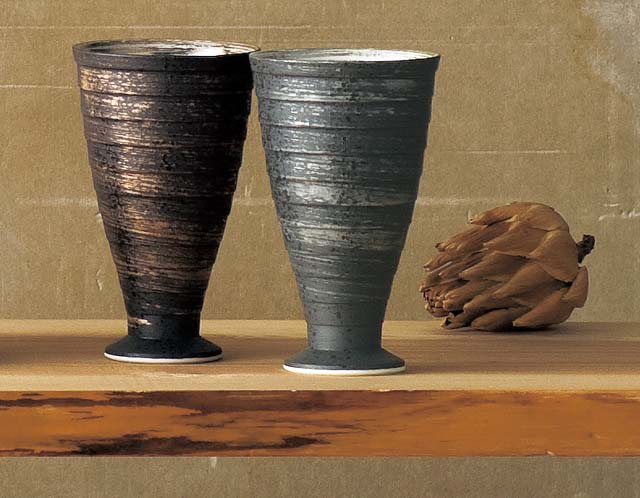 This is Japanese Arita-yaki (Arita ware) pair china cups.
Arita-yaki, also known as Imari is Japanese porcelain wares made in Arita, Saga prefecture. The history starts in early 17th century. Through the century, the fine porcelain ware became popular in European and Middle Eastern nobles. It is said that the value of Arita-yaki was the same as gold at that time.
Arita-yaki is thin and light but it's harder than pottery and very strong. Although many people see it as decorative art, it's perfect to be used. The characteristics of Arita-yaki are the smooth texture and the white base color which is creamy and clear at the same time.
Because a lot of works and time were put in each Arita-yaki, they are so beautiful and valuable.
Ideal item for a wedding gift, birthday gift, etc.
Made in JAPAN!
This is JAPAN Style!

If the eBay link is dead and you have questions about the item, please contact me here.

You should follow me on Twitter.