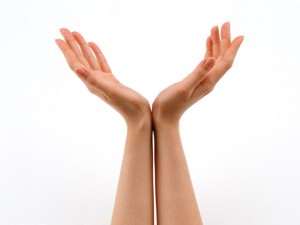 This is a weekly headline round-up of the posts titled [Japan after Quake] on our Facebook page.
[Apr 23] Tsunami Soccer Ball and Volleyball Kicked 3,100 Miles to Alaska
http://inventorspot.com/articles/tsunami_soccer_ball_and_volleyball_kicked_3100_miles_alaska
David Baxter, a radar technician from Kasilof, Alaska, was beachcombing on the island's southern shore last month, according to an email he sent to The Associated Press. "When I first saw the soccer ball," said Baxter, "I was excited to see it and I thought it was possible it came from the tsunami zone." 
[Apr 25] Painted flowers brighten tsunami-devastated city in Japan
http://www.stripes.com/news/pacific/earthquake-disaster-in-japan/painted-flowers-brighten-tsunami-devastated-city-in-japan-1.175191
IWAKI, Fukushima, Japan – Masses of flowers are blooming in the coastal area of Iwaki, Fukushima Prefecture, in Japan, painted there to brighten the city and console the souls of March 11, 2011, earthquake and tsunami victims.
[Apr 25] 'Koinobori', Carp streamers (for May 5 children's day) swimming in the sky over Ishinomaki tsunami zone.
http://www.yomiuri.co.jp/photonews/article.htm?ge=614&id=153493
[Apr 26] 'Debris violins' pull at heartstrings
http://www.japantimes.co.jp/text/nn20120426f2.html
Instruments crafted from homes, trees washed away by tsunami at center of musical relay project.
[Apr 27] Showing Strength and Gratitude Through Japanese Film Festival
http://www.thejakartaglobe.com/lifeandtimes/showing-strength-and-gratitude-through-japanese-film-festival/514506
The Japan Foundation has picked films showing the survival of the Japanese people after last year's earthquake and tsunami to inspire and thank the world's supporters.
[Apr 29] Tsunami survival gear sees booming sales in wake of 3.11 disasters
http://mainichi.jp/english/english/newsselect/news/20120429p2a00m0na003000c.html
In the wake of the tsunami that took the lives of so many in Japan's northeast in March 2011, life jackets designed to help people ride out such disasters, as well as floods, are steadily gaining popularity.
This is JAPAN Style!